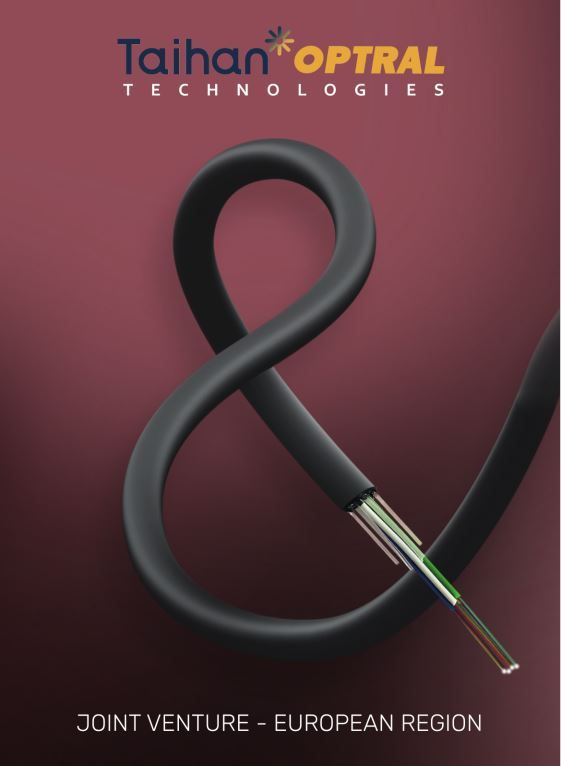 Taihan Fibreoptics Co. Ltd. and Optral S.A. announce the establishment of a joint venture called "Taihan Optral Technologies S.L.", dedicated to the production of optical cables in Spain. This joint venture will bring together both, industry leading knowledge and cutting- edge technology in optical cables and fiber optics manufacturing; reinforcing the specialty of each company.

Customers of the European region will benefit from this partnership by being provided with high performance and high-quality fiber optics cables; manufactured in Spain. This will enable shorter delivery times and more efficient transportation logistics.
Taihan Fiberoptics, founded in South Korea in 1974 is a world leading manufacturer of fiber preform, optical fiber and fiber optic cables. For the past 50 years, Taihan has supplied high quality products for key players in the global telecommunication market.
Optral is a Spanish company founded in 1988, engaged in design and production of high-performance fiber optic cables with quality as a main drive. Optral´s experience allows it to be part in both development and deployment of national and international telecommunications networks.
We are confident on the positive impact that this agreement will have upon telecommunications customers.