Optotec has a wide range of FOCUS series closures matching every needs in telecommunications networks. They are watertight (IP68, IEC 529) able to join and terminate traditional cables, micro-cables with G652 and G657 fibers and ribbon cables as well. Thanks to good sealings they could be used for indoor and underground networks in handholes / manholes and for aerial, wall or pole applications.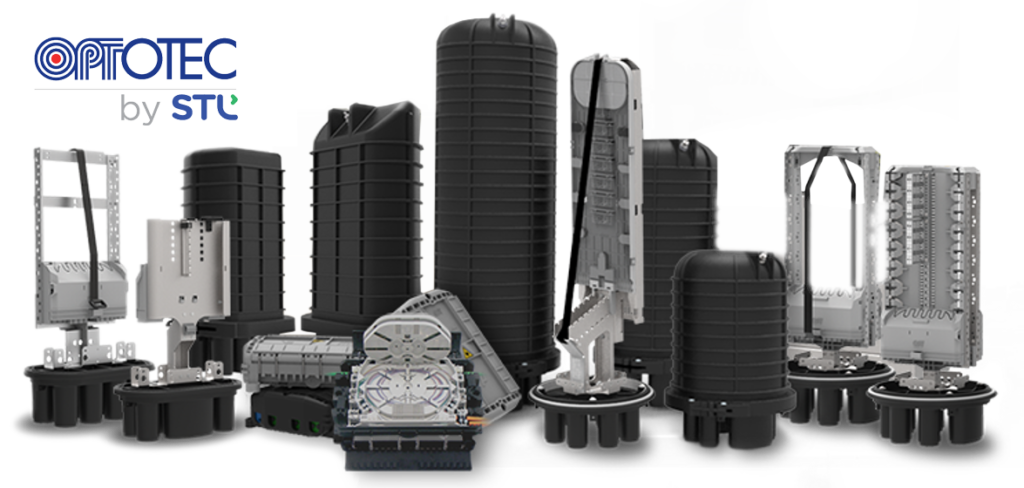 Strong value of FOCUS series base on:
own splice trays leaflet system SAM/SAMX with various trays ready for diffrent standard and high density splicing systems (heatshrinks and crimpsets), working with PLC (alubox) and avaiable in diffrent colours for easier identifications fibres coming from diffrent network segments
heatshrink or mechanical Cold Applied Sealings which could be mixed in one clouser and allow to made multicable entry usefull especially in FTTh application for drops
wide range of sizes from micro sizes uODC below 2L volume up to big one for capacity around 1732 fibers spliced
wide range of base types covering 1 or 2 oval ports and round ports suitable to application
wide range of additional accessories for closure fixing, pressurarization or identification (thanks to RFid or QR marks)
Now all of refreshed series – well known and new one – back to market game after refreshing a logistic and sales channels inline with purchasing Optotec company by STL Technologies. With new distribution price list we are looking a local distributors and resellers for these interesting technical and full of unique features proposal.