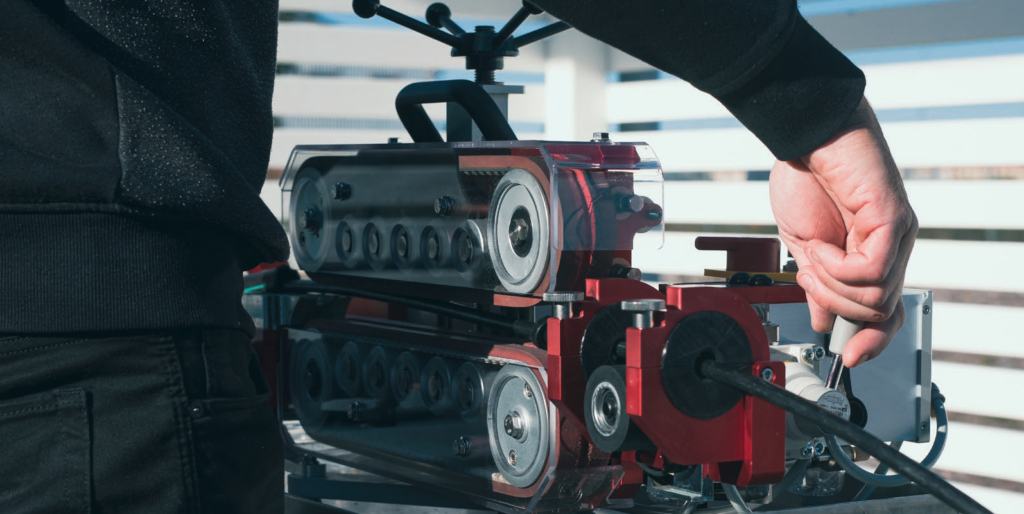 We are pleased to announce a new, additional manipulator (Easy Joystick Controller), which is quite innovative solution that will allow operator to control the direction of cable pushing in MJet V2 & V3 blowing machines.
The linear and stepless power control makes adjusting the compressed air easy thanks to the joystick that controls the thrust force and the speed of the motors. Thanks to this, the head works in forward, stop and reverse modes.
Products with this function will be available in the Polish sales channel from December 2022.