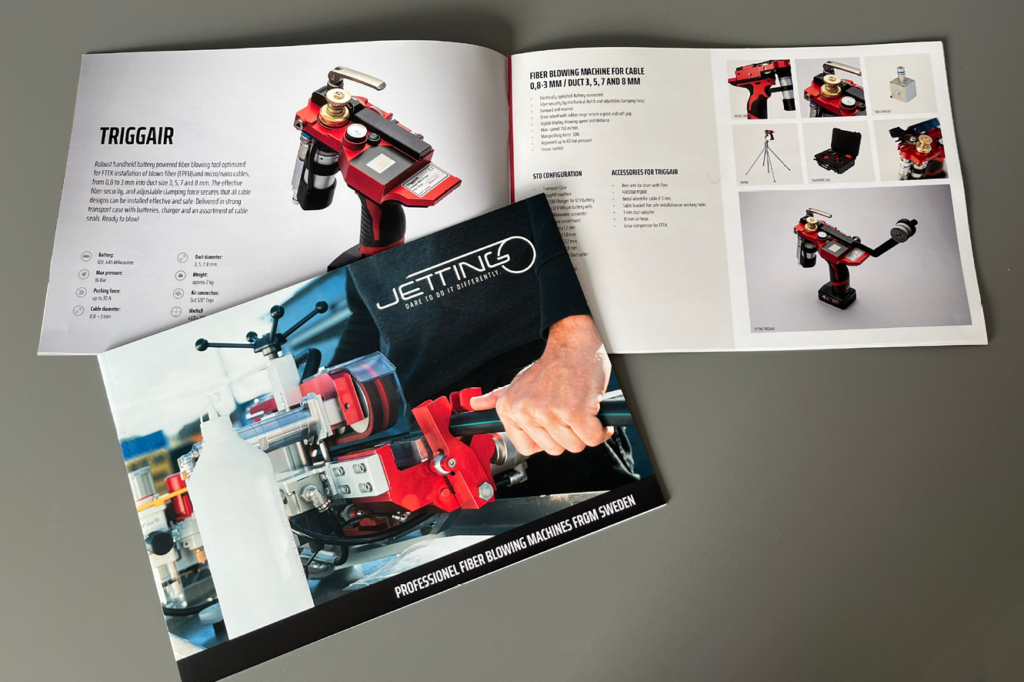 We have published in the ProductSpot section a new catalog of Jetting blowers for 2023 containing the latest versions of equipment and functionality of VoHD, V2 and V3 machines after the latest improvements made by the manufacturer, such as:
added Easy Joystick Controller motors in V2 and V3 machines offering unprecedented quality and control of cable feed along with the reverse mode function of machines powered by air motors
improved, more robust V2 and V3 air motor air control valves and knobs with additional cover plate
additional valve for draining the working air from the duct system, accelerating and increasing operator safety during reconfiguration of the workplace
a number of improvements in VoHD: starting with the inclination of the display panel to improve the visibility of the parameters presented on the display, through the added working air release valve, the new design of the drive wheel with a magnetic connection makes the replacement of drive wheels very quick, adding switching between metric / imperial,
an additional option in the form of a plastic cable guide for mounting on a VoHD transport box, optionally it can be equipped with a cleaning sponge.
The catalog also includes absolute novelties in the offer, such as 2 versions of compressors signed with the JetAIR brand and a new version of V2 Electric with an electric motor, offering virtually full automation of the blowing machine's operation depending on the data flowing from sensors monitoring parameters during blowing.
Among the useful tools, the JetLubber system for continuous dosing of lubricant during blowing may prove useful (helps to achieve better blowing ranges) and JetPressure, i.e. an electronic system for recording the pressure test of microducts (often required in Germany).
Details of these novelties can be found in the manufacturer's catalog at the link below, and soon also on the Jetting and distributors' product pages. New Jetting catalog: download